2022 Will Be A Busy Year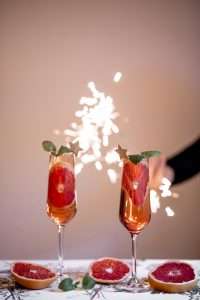 We've witnessed in 2021 the most extraordinary year ever in Australian real estate. Amid lockdowns and other restrictions, prices nationally have increased 25% for houses and 14% for units.
The new year promises to another growth year, notwithstanding the media's attempt to construct an imaginary scenario of rising interest rates and falling prices.
There will be notable price growth in 2022 in many markets, led by some of the smaller capital cities and some of the key regional areas.
Multiple factors have driven the current up-cycle and most of them will remain in play in 2022. There will also be new influences putting upward pressure on property prices, including the rollout of major new infrastructure projects, the return of international students and (if borders are open) an influx of overseas migrants.
Investors have only recently joined the real estate party and their growing numbers will create stronger competition for properties.
One of the key factors will be the chronic shortage of rental properties and the likelihood of strongly rising rents.
Get ready for another fascinating year in real estate.
Housing Integral To Economic Recovery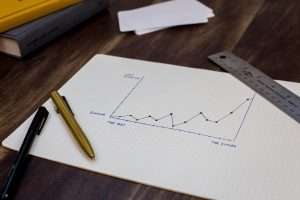 The property market's fastest upswing on record, accompanied by a rapid increase in housing credit and highly elevated sales volumes, has significantly supported Australia's economic recovery from the impacts of the pandemic.
CoreLogic's Economic & Property Review explored housing market trends to the end of November 2021, providing a national overview of the $9.4 trillion sector's performance within the current economic landscape. 
National dwelling values rose 22.2%, comprised of a 25.2% lift across regional Australia and a 21.3% rise in combined capital city dwelling values in the 12 months to November 2021. In the same period, there were 614,635 dwelling sales across the country, the highest annual sales volume since 2003. Some market jurisdictions recorded house price growth around 30%.

CoreLogic's Head of Research Eliza Owen says strong housing market activity has been supported by a combination of factors, including government stimulus measures, pandemic era savings, low interest rates and subdued levels of available stock.

"Housing-related government support such as the First Home Loan Deposit and HomeBuilder schemes and non-housing fiscal stimulus, such as JobKeeper, helped many Australians service housing costs," she says. 

"Alongside home loan repayment deferrals, these household support measures stabilised the supply-side of housing through 2020 by preventing distressed sales, and these repayment deferrals were re-introduced amid lockdowns in 2021."

Australia's household savings rate also increased to 23.6% against a then decade average of 6.9% on the back of pandemic lockdowns and inhibited spending. 


Home-owners Are A Happy Bunch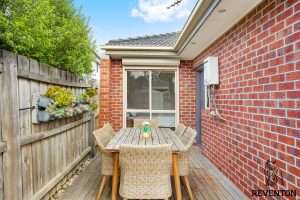 Owning your home could be the key to happiness, according to research by comparison website. Finder.

According to Finder's Consumer Sentiment Tracker, a nationally representative survey of more than 30,000 respondents, those who rent report lower levels of happiness and higher levels of money stress than home-owners.

On average 83% of home-owners report being happy, compared to 69% of renters. 

The survey finds that 26% of renters admit they are "extremely stressed" with their financial situation, compared to 15% of home-owners.

Sarah Megginson, senior editor of money at Finder, says: "We know mortgage stress is a real thing, but our research shows renters are struggling the most.

"Renting itself doesn't make people stressed or unhappy. Owning a home is correlated with a higher income and cash position, which is leading to higher rates of happiness and financial wellbeing to a certain extent."

Megginson says renters are more likely to be students, young people starting their careers, or those on lower incomes, which can make it difficult to get into the housing market.
This has been exacerbated in 2021 by major increases in residential rents and in property values, factors likely to further stress tenants and make owners happier.
Investor Activity Still Relatively Low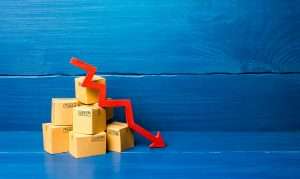 Despite recent increases in loans to investors, their buying activity remains subdued, according to Andrew Wilson, consultant economist at Bluestone Home Loans.
Investor lending rose 0.4% in October to $9.87 billion, which was the third-highest value of lending to this group on record, behind only the $9.91 billion and $10.43 billion recorded in May and June 2015.
However, the investor market share of total residential lending remains below its long-term average of 33%, falling from 43% in June 2015 to the current 29%.
"Although reviving, investor activity clearly remains in the doldrums, with the national shortage of rental properties reflecting the restrictive policies of recent years which is pushing rents through the roof," Wilson says.
After June 2015, the high levels of investor activity helped to drive up the monthly value of owner-occupier loans (up 60%) and first-home buyer loans (up 103%). Wilson says this caused APRA to place restrictions to reduce investor lending to relieve pressure on the escalating house prices and interest rates at that time.
"Currently, however, investor activity remains low," he says.
"Some housing markets are cooling – particularly in the primary investor markets of Sydney and Melbourne – and the RBA continues to stipulate that interest rates will not rise until at least 2024," Wilson says.
Confidence In Property Sector Rises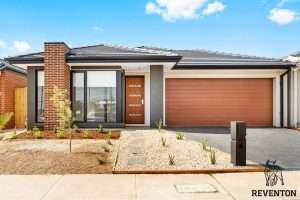 Confidence in Australia's property sector has hit its highest point since March 2018, with the industry gearing up for a strong economic recovery in 2022, according to the latest ANZ/Property Council survey.
The Confidence Index rose 12 points nationally in the December Quarter, off the back of substantial confidence boosts in the ACT (33 point increase), Victoria (25 point increase) and NSW (9 point increase) as those jurisdictions reopened after lock-down periods.
"The sentiment in this survey is clear. The property industry – which employs more Australians than any other sector – is set and ready for recovery," says Property Council chief executive Ken Morrison. 

ANZ senior economist Felicity Emmett commented: "The reopening of state borders and easing of quarantine restrictions is clearly boosting confidence in the tourism property sector, while the rise in office occupancy has boosted sentiment in the office sector."
Confidence in the residential real estate sector is elevated, with house prices rising 24% in the Combined Capitals and 26% in the Combined Regions in the past 12 months.
Overall confidence within the property industry increased by 12 index points to 142 over the December 2021 Quarter. A score of 100 is considered neutral and below 100 is negative.
Quote Of The Week"It's still a hot market. The boom isn't over. Even in Melbourne and Sydney, where it's slowed, you're still seeing values rise 1% in a month. Even though the market has slowed in those cities, the rate is still well above average."
CoreLogic research director Tim Lawless
Thinking of buying an investment property? Book a free consultation with a Reventon property advisor today!
Talk to the Reventon team and we'll give you all the guidance you need to be a successful at investing your money.