We understand that it's important to give something back. That's why we support a range of partner charities and their campaigns.
$118,324.00‬ raised since 2018
Reventon's ongoing support demonstrates our commitment to helping those in need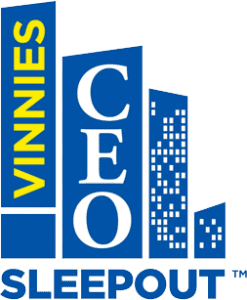 Our founder and CEO, Chris Christofi, started Reventon back in 2005 to help everyday Australians build their wealth and live a comfortable life, but he was shocked to learn how many people sleep on our streets without a roof over their heads.

Inspired to make a difference, Chris has taken part in the Vinnies CEO Sleepout to raise money for the St Vincent de Paul Society to support Australians in need since 2018. By sleeping out on one of the coldest, longest days of the year, Chris gets small glimpse into what it's like for the thousands of people experiencing homelessness in Australia today.

In 2018, Chris had a goal of $40,000.00 and raised $40,185.00, the 3rd highest fundraiser in Victoria and 12th highest out of 1,463 CEO's in Australia (Top 1% of fundraisers).

In 2019, Chris had a goal of $60,000.00 and raised $60,564.00, the 2nd highest fundraiser in Victoria from 330 CEO's, and 9th overall from 1,628 CEO's in Australia (Top 1% of fundraisers, for the 2nd year in a row). Chris was also appointed Vinnies CEO Ambassador and will continue in this role in 2020.

In 2020, he hopes to reach $80,000.00. Reventon will donate 75 cents to every dollar raised. If you'd like to support Chris, visit his CEO Sleepout page to donate.

In 2021, Chris was the face of Vinnies CEO sleep out and set a goal of rasing $100,000, Chris rasied $110,000. This is a great cause. Next year Chris is setting his target to $200,000


The White Ribbon Foundation works to prevent men's violence against women and advocates for women's safety. Through his passion for snooker, founder and CEO of Reventon Chris Christofi has aligned the snooker community with White Ribbon in a fundraising partnership.
&nbsp
At any charity snooker game, all money raised is matched dollar-for-dollar by The Reventon Group.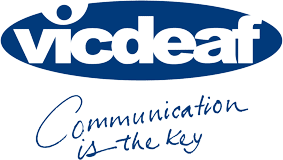 Chris Christofi's son, Alec, suffered from bacterial meningitis at just one year old and as a result, has a hearing impairment. Alec is pictured below, donating a cheque to Vicdeaf Australia (now rebranded to Expresssion Australia).
&nbsp
The Reventon Group encourages all of our clients and associates to support Vicdeaf and the Deafness Foundation in their pursuit of eradicating the disadvantages that hearing impaired persons endure in Australia.
'We work tirelessly to create a positive experience for our clients as we help them to secure their financial future, so we're overjoyed to be recognised with these awards.
'We'll continue to secure opportunities for our clients and we send them our heartfelt thanks. Without them, this sort of recognition wouldn't be possible.'
Chris Christofi, Founder & CEO of Reventon