Buyers Optimistic For 2022 Purchases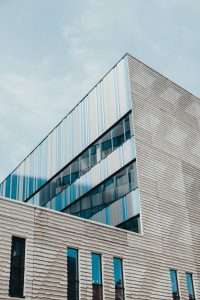 Rising prices have not put buyers off in 2022, but many are rethinking where they will buy.
The Buyer Barometer survey by Real Estate Buyers Agents Association (REBAA) and Property Talk Australia (PTA) reveals homebuyers and investors are optimistic. REBAA president Cate Bakos says the study highlights the "sheer resilience" of the market.
"When it comes to a fear of missing out, buyers are evenly split with 48% afraid they'll miss the boat in 2022 but an optimistic 52% believing they can still get a foot on the property ladder," she says.
The results show investors will be more dominant in 2022, with 49% planning to buy an investment, compared with 43% last year.
Chris Dimitropoulos of PTA says Australians feel safe and are willing to pay a bit more because they feel conditions aren't going to change.
Many investors phasing out of Sydney and Melbourne. "They're buying something interstate or regionally around $500,000 and renting it for $400-450 a week."
2022 Rate Rise Not Inevitable: RBA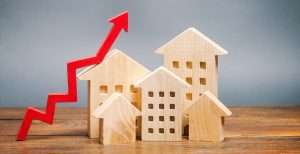 Despite the constant media speculation that interest rates are set to rise this year, it is not an inevitability in 2022, according to the Reserve Bank of Australia Deputy Governor.
The Deputy Governor Guy Debelle told a Senate hearing that while a rate rise is possible this year people should not start to think it is inevitable, despite speculation building following strong inflation figures and a drop in the unemployment rate.
Debelle's comments echo similar comments made last week by RBA Governor Philip Lowe.
Debelle says whether or not the official interest rate rises will depend on how a number of things evolve.
The RBA and Treasury are predicting a 50-year low jobless rate of below 4% later this year. Unemployment hit a 13-year low of 4.2% in December.
Economists believe the next lot of jobs data will show that unemployment has dropped further, despite the disruptions caused by the COVID-19 Omicron variant to the economy.
Borrowers Well-placed To Cope: NAB
National Australia Bank says variable mortgage rates may rise later this year, but their customers are mostly well-positioned to cope.
Speaking to the ABC's Close of Business program, NAB chief executive Ross McEwan says his impression is that the Reserve Bank is in no rush to lift the official interest rate.
McEwan says, however, many banks have already increased their interest rates on fixed-rate mortgages.
McEwan told the Close of Business program that the cheapest interest rates that were on offer a year ago for fixed loans have already disappeared.
But a review of NAB borrowers shows three-quarters of them are well ahead on their home loan repayments.
"Most customers have a buffer, in that they've been overpaying on their mortgage," he says. "They've been paying more against their principal than then they would have normally.
"Our own book shows that at least 70% of our customers are well in advance of their payments."
Auction Activity Surges Ahead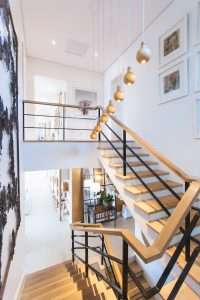 Auction activity continues to gain strength, with new figures revealing activity increased by 21% in the past week.
CoreLogic data reveals there were 2,898 auctions held across the combined capital cities last weekend, with 75% of the properties sold.
Melbourne accounted for the largest number of auctions with 1,328 properties taken to market. Volumes were up 28% on the previous week and the clearance rate hit 74%.
Sydney broke the 1,000 barrier for the first time this year with 1,020 properties put to auction last week and a clearance rate of 76%.
Of the smaller capital cities, Canberra recorded the highest clearance rate for the fourth week in a row, with 80% of properties selling under the hammer.
Adelaide's clearance rate fell from 78% to a solid 77% last weekend, while Brisbane's clearance rate was 69%.
Perth recorded a clearance rate of 67% while only two properties were taken to auction in Tasmania.
ANZ Lifts Forecasts On Big Momentum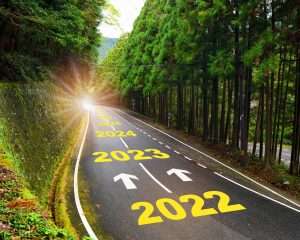 ANZ has lifted its price predictions for capital cities in 2022, including revising its forecast for Brisbane to almost double what it had previously expected.
The bank has lifted its house price forecast for Brisbane from 7% to 16% this year and increased its forecast for the Adelaide market almost four-fold to 11%.
ANZ says Brisbane's property price growth will be buoyed by strong interstate migration.
The bank upgraded its forecast for Sydney's house price growth by 3 percentage points to 9% and Canberra's by 5 percentage points to 9%.
It expects Hobart house prices to increase by an additional 1 percentage point to 9%.
The bank has retained its forecast for Perth and Darwin of 3% while it predicts Melbourne will rise by 5%.
ANZ senior economist Felicity Emmett said the forecasts reflect stronger than expected market indicators. "We have lifted our price forecasts for this year to reflect the stronger market momentum coming into 2022," she says.
QUOTE OF THE WEEK:
"We have lifted our price forecasts for this year to reflect the stronger market momentum coming into 2022."
ANZ senior economist Felicity Emmett
Thinking of buying an investment property? Book a free consultation with a Reventon property advisor today!
Talk to the Reventon team and we'll give you all the guidance you need to be a successful at investing your money.