Do I need to use a Buyer's Agent? 
Who is a Buyer's Agent and what are the benefits of using a Buyer's Agent?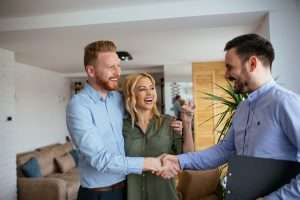 Buyer's agents, also known as buyer's advocates, are licensed professionals that specialise in searching, evaluating and negotiating the purchase of property on behalf of the buyer.
What's the difference between a buyer's agent and a real estate agent?
In a nutshell, the difference between a buyer's agent and a real estate agent is their client. Unlike real estate agents who primarily represent the seller of the property, a buyer's agent , looks after the buyer.
What's involved with the full buyer's agent service?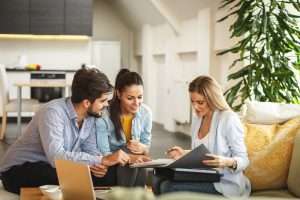 Working with a buyer's agent can involve several steps.
First up, the buyer's agent should work with their client to find out exactly what sort of property the buyer is after. This can take into account everything from location to number of bedrooms, closeness to shops, transport, schools and a range of other lifestyle factors.
In some cases, the buyer may be vague on some aspects –if they're new to a city for example, they may not be sure of what areas would be ideal for them. If that's the case, the buyer's agent can help educate them on areas they might be interested in. If the buyer is an investor, the buyer's agent may also take into account factors such as potential capital growth or rental yield.
When all this information is gathered, the buyer's agent can use it to formulate a strategy for finding ideal properties for the client's needs.
Once the agent has a clear idea of what the search criteria is, the second stage, the property hunt, can begin. Ideally, the agent will provide a shortlist of properties for the client to look at; in "hot" property markets they may also give the heads up as soon as an ideal property becomes available on the market.
Should their client be interested in a particular property, the agent will supply a thorough appraisal of the property and what they believe its current market value is. Should they still want to proceed, the agent can negotiate the sale on behalf of the client.
How much does it cost?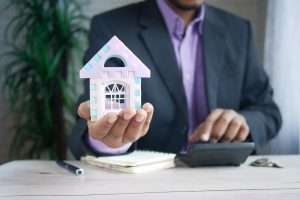 Some buyer's agents charge an engagement fee before they begin the search for a home. Users of the full service can expect to pay either a flat fee, or a percentage of the property purchase price.
Investors should note that the cost of using a buyer's advocate is generally tax-deductible when purchasing an investment property.
Benefits of using a Buyer's Agent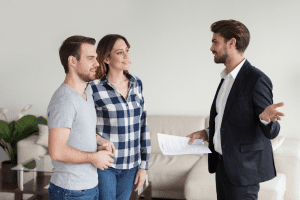 They save you time

They spend time researching and then searching for the best suited property for you, so that you don't have to. No more Saturday mornings spent doing endless online research; the countless hours you'll save by hiring a buyer's agent can minimise your stress levels and maximise your chance of successfully finding the property you want – especially if you're buying from interstate or overseas.

They have access to a wider range of properties

Enlisting the service of a buyer's agent can get you access to a wider range of properties, some of which may not be listed on the market. This puts you in the box seat and gives you access to deals unavailable to the general public.

They're able to negotiate strong deals

Buyers agents are experienced negotiators and experts at getting the best deal for you. They have a huge amount of local knowledge and can get you the best prices available. They can ensure you get the best deal available and help guide you through what can be an overwhelming experience.

They help you choose the best property

While a home might seem perfect on the outside, a buyer's agent knows what to look out for and can pick up on any potential issues you might have missed. Your buyer's agent will also ensure the property you end up with is well-aligned with your specific wealth creation goals and investment strategies.

They help you avoid common mistakes

A buyer's agent can steer you away from making the most common mistakes – from researching property, to signing the contract – as they're able to identify any potential problems and deal with them as soon as they arise.

Top tip: Find a partner you can trust

Just as with a selling agent, you need to find someone who you have rapport with; someone you can trust and work comfortably with. If you find the right partner, it can truly make all the difference, and you'll be one step closer to achieveing your financial and property portfolio of your dreams. 
Book a free consultation with a Reventon Buyer's Agent today!
Talk to the Reventon team and we'll give you all the guidance you need to be a successful at investing your money.