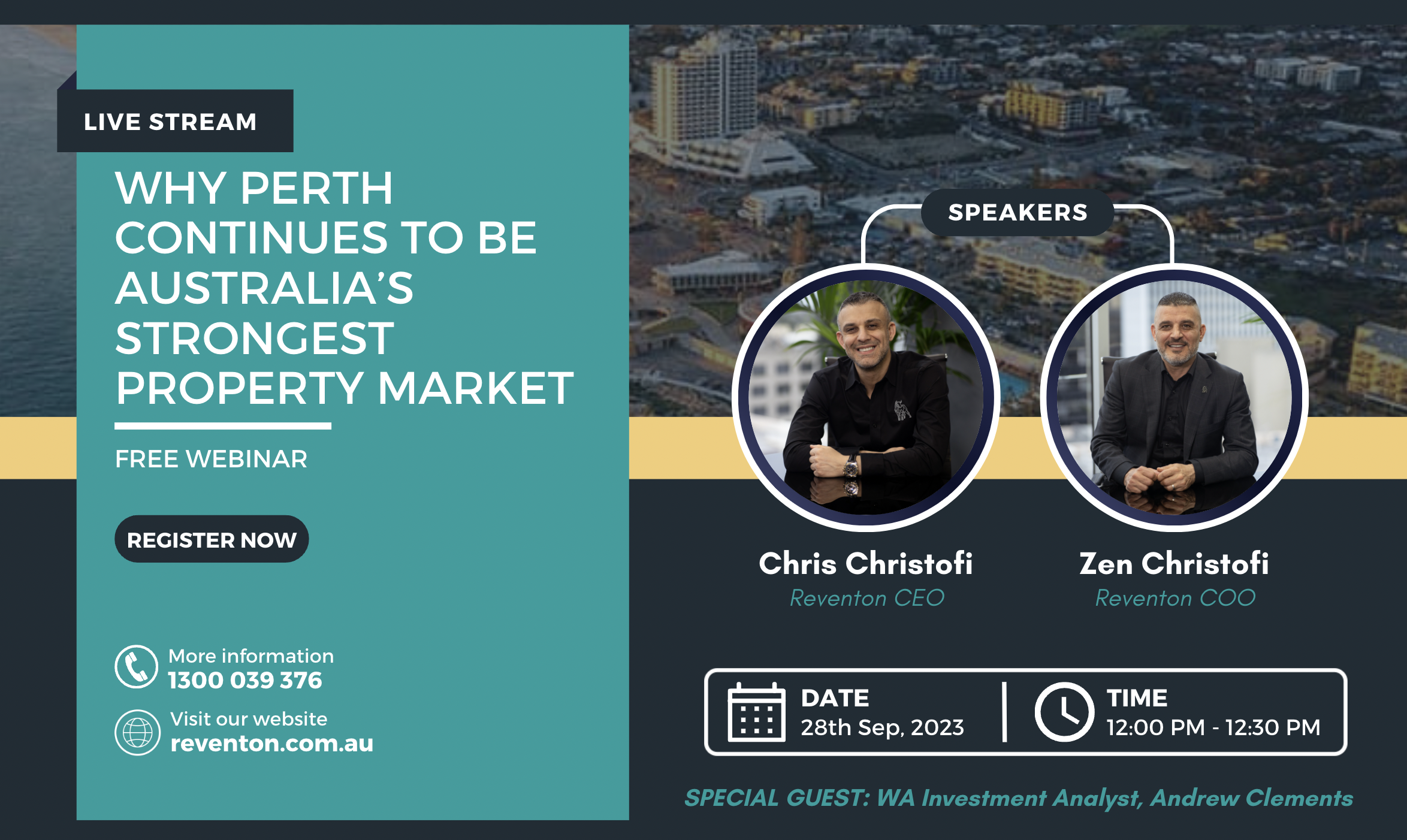 Unlock the secrets of successful investing in Perth. Join our exclusive webinar with W.A. investment analyst Andrew Clements, Reventon CEO Chris Christofi and COO Zen Christofi.
Benefit from their collective wisdom spanning over five decades in real estate and find out why now is the perfect time to start investing in Perth.
Webinar: Thursday, 28th September at 12pm
Victorian Residents: By joining this webinar, you will automatically go in the running to win a Melbourne United VIP Corporate experience vs Tasmania Jackjumpers.
NBL Game details: Sunday 8th Oct, 2pm. Free food and drinks provided.